Computerized Frame Measuring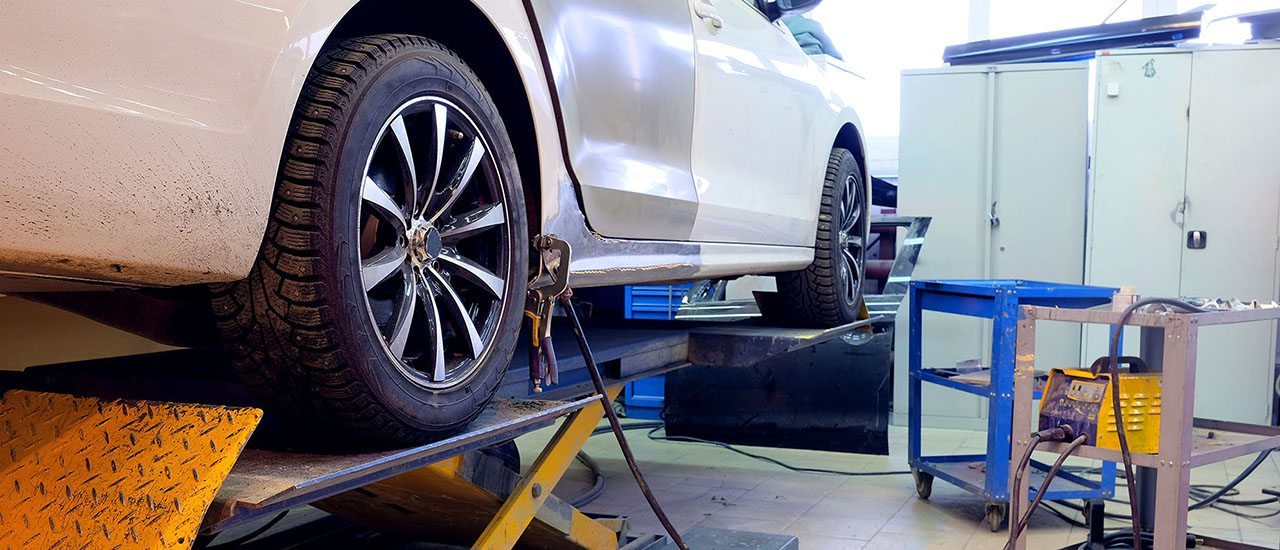 As your vehicle's fundamental structure, the unibody or frame must be aligned exactly to factory specifications for safety and performance. If out of alignment, even by the slightest amount, unforeseen damage can spread to other parts throughout the vehicle. In addition, your vehicle may not track straight down the road and pull to one side causing a serious safety hazard. Finally, if frame damaged, your vehicle may not be able to protect its occupants in case of a collision as designed. For all these reasons, Avenue Body Shop ensures our technicians have the best and latest technology to accurately pinpoint issues with your frame or unibody by measuring it precisely and correctly the first time.
A great example of using newest technology available to diagnose and repair vehicle damage, is our computerized frame measuring system. This device uses three advanced technologies; computers, lasers, and high speed electronics. A computerized frame and unibody measuring system helps our technicians accurately measuring frame damage by taking immensely accurate measurements of the vehicle's frame or unibody and comparing them to factory updated specifications.
Avenue Body Shop is an ICBC-accredited c.a.r. VALET shop repair centre in Abbotsford. Our experienced frame and unibody technicians continually undergo training and certification assessment. Our frame and unibody measuring system is well-maintained for safety and efficiency and we are constantly upgrading our processes and upgrading our skills. As a result, we guarantee our frame or unibody repairs and replacement parts for as long as you own your vehicle.
Proudly serving Abbotsford for more than 50 years, we continue to build a reputation that speaks to constantly exceeding our customer's expectations. Call on Avenue Body Shop to give your vehicle the part repair or replacement it deserves.